Sweet Dreams Alex, an Indie game by Kasedo Games, takes us to discover the world of dreams. Protecting her from nightmares will be our task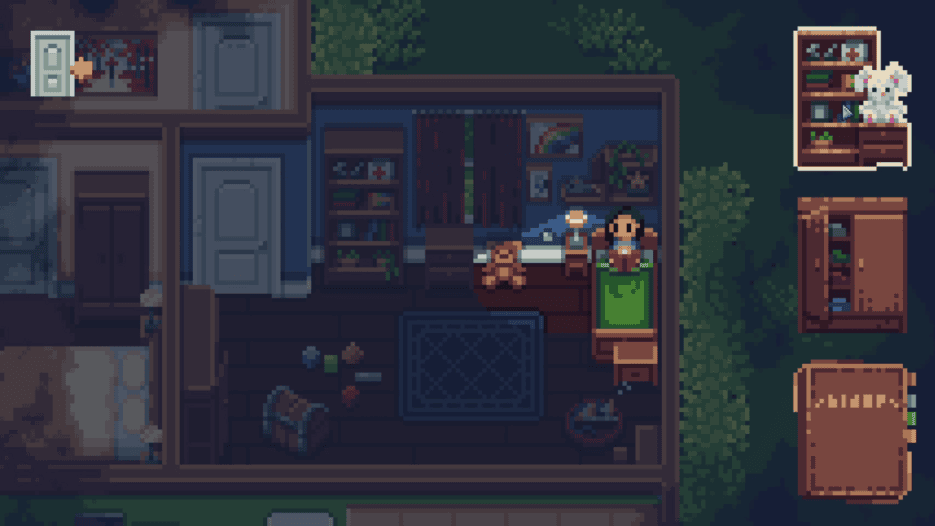 Today we're talking to you about Sweet Dreams Alex, an Indie title by Kasedo Games. It can be played on PC and is available on the Steam and Epic Games platforms. Sweet Dream Alex is a puzzle and strategic building game with Pixel Art graphics.
On Kasedo Games
Kasedo Games works closely with enthusiastic and talented independent developers from around the world to publish "Triple I" titles that players will love. Thanks to their extensive knowledge of production, PR, marketing and distribution, they always aim for quality games made by quality independent teams. They understand that every game and every studio has different requirements. The support, creative freedom and platform they provide allows you to make great games without forgetting their roots.
Titles under the Kasedo label include: "IXION, "City of Gangsters", Recipe for Disaster", "Filament", "Warhammer 40,000: Mechanicus", "Rise of Industry", "Project Highrise" and "Crowntakers".
Some partnerships with Kasedo Games
BULWARK STUDIES
"Bulwark Studios started working with Kasedo Games in 2014 on Crowntakers. We were told that we might lose some freedom by relying on a publisher, but that didn't actually happen. In 2016 we started working together on what became Warhammer 40K Mechanicus. Kasedo Games has been very close to us since the beginning of the project and has offered us enormous support. As an independent studio, it is a real pleasure to work with a flexible publisher, capable of adapting and redefining its strategy as the project evolves."
SOMASIM
"As a studio, we know there is a larger audience for games like Project Highrise, but we don't have the capabilities to reach those players on our own. Luckily for us, Kasedo Games does. Whether it's the right stream or YouTube channel, or whatever's next, we know we can rely on them to keep up with where "our" players discover new games. With all their invaluable experience in the simulation/strategy field, we are more than excited to work with them."
Builder of Dreams for little Alex
Alex and his family have just moved into their new home. It's all a bit excessive and a bit scary, but also quite exciting. As Alex's dream builder, you must guide her through her evolving childhood and keep away the nightmares, born from her daily experiences, while she sleeps.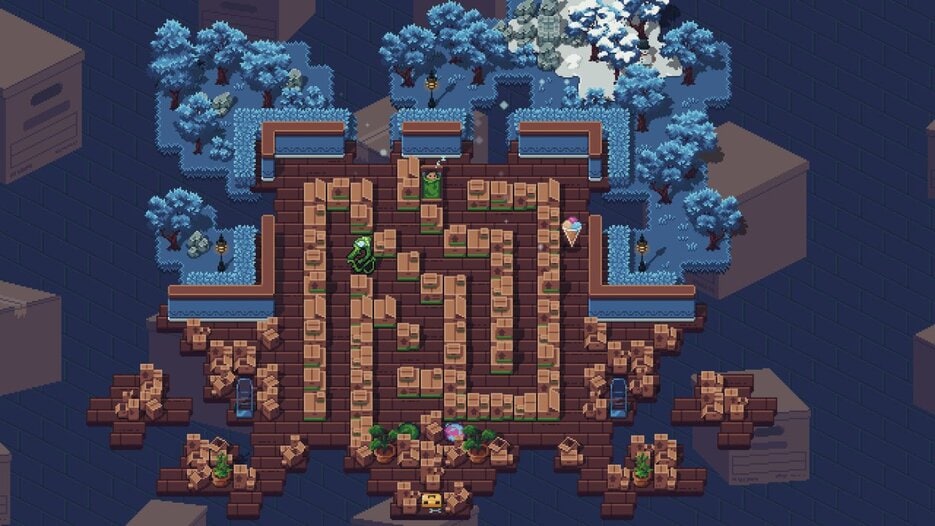 With a variety of tools at your disposal, you have to construct twisting labyrinths filled with devious distractions to delay his nightmares until morning.
Each of the more than 250 hand-crafted puzzles is filled with unique mechanics and textures. Filled with a deep, relaxing atmosphere, thanks to musical accompaniment produced by renowned artist lofi Towerz.
Customize the levels
For those who want to get even more creative, a powerful yet intuitive level editor also lets you design levels however you like, and sharing them is as simple as copying an import/export code.
To give players a taste of Alex's challenging dream-builder role, a new demo with a selection of levels is now available, along with a new trailer showcasing the laid-back yet truly addictive gameplay.
We are at the end of this news on Sweet Dream Alex, but we will be back soon to talk to you about the Demo. So stay updated with us so you don't miss any upcoming news on the title.
Good Game everybody!