Let's find out more about Aloy's new ally: Seyka. Who is she played by and what is her role in the story of Burning Shores
Who is the woman behind Seyka?
The actress who will play Seyka, Aloy's new adventure companion, is the very young Kylie Liya Page. She is known for having participated in Ninja Assassin (2009), Social Distance (2020) and The Girl from Plainville (2022).
She now arrives in the gaming world giving body and voice to the new character together with veteran Ashly Burch (Aloy).
The actress says she is enthusiastic and honored to become part of a franchise with such an important following.
The world of the mocap
The cinema's world gives you the opportunity to express yourself through interaction with the set and the other cast members; different story in the Mocap environment where the use of imagination is fundamental for the actors; that not really having a set, they must mentally visualize the scenes and settings to make the acting performant.
"My first week of Mocap, I was totally new to this. I am totally brand new to this. It is very intimidating getting into the suits and the helmets and the cameras. It's very foreign to me, so I am forced to use my imagination in a way that I never have before. And it was awesome. Once I found that freedom, I was like,- Oh this is cool!. "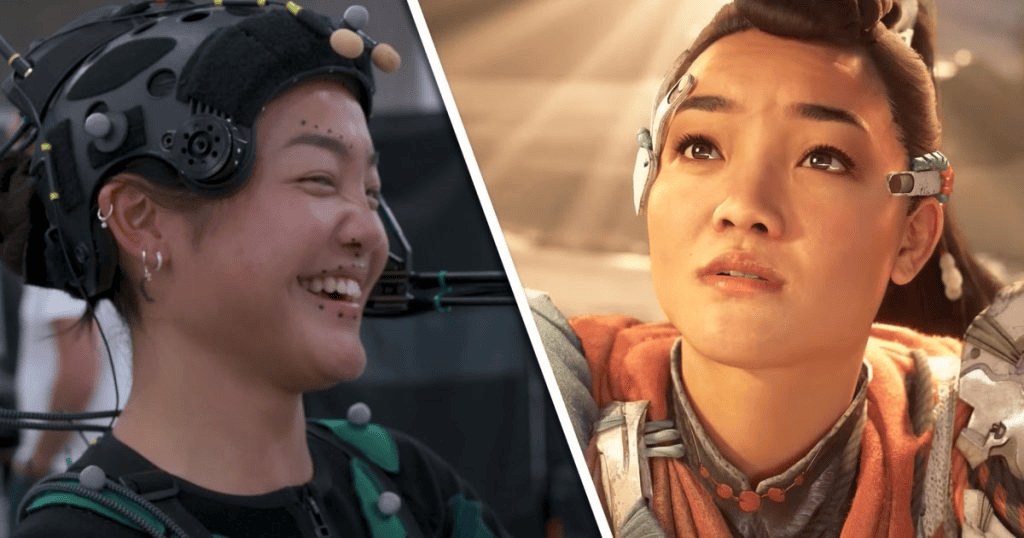 Kylie Liya Page, admitted to having learned a lot from colleague Ashly Burch, our beloved Aloy.
About her way of using her body and voice and how she uses her face for facial expressions.
"Like, I was just taking it all in, and that was extremely informative. I feel very comfortable just casually running lines with her. I think we have a very similar way to work."- comments Kylie
The feeling of Ashly Burch is different, who by playing a main role, wants to make sure that she gives her best and that people feel welcomed, appreciated and respected in the Horizon environment.
"It's really cool to see her learning this process so quickly. It's actually very similar to Seyka in the Universe. And she's crushing it."
What do we know about Seyka?
We know that Seyka is a member of the Quen and we can tell that from her armor and hair ornaments.
The Quen are a powerful and advanced people that is founded around the discovery of the Focuses and the retrieval of Ancient Knowledge. In their group, only a select few, the Diviners, have access to the Focuses and therefore to the knowledge of the Predecessors. One of them and our ally in Horizon Forbidden West is Alva.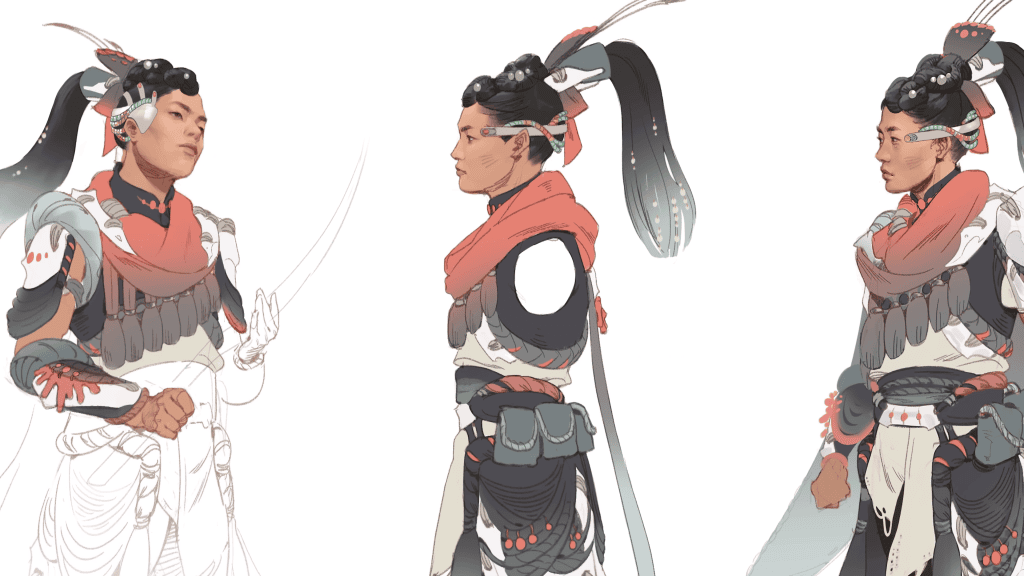 The "behind the scenes" reveal to us that Seyka holds the rank of Marine in Quen society and is a warrior.
What skills does a Marine have? A Marine represents the standard soldier archetype using bows, melee weapons, and fuse bombs. They're equipable with up to 13 armor pieces and a helmet. Marines are vulnerable to fire and especially plasma.
Aloy and Seyka
What Aloy struggles with is interpersonal relationships. Aloy's journey, teaches her that there is no point in trying to save the world without connecting to the people who inhabit it.
She lives on her own in a lonely life so it will be nice to see her share the burden. Thus it will be nice to see how her relationship with the new Quen, Seyka, evolves.
Both hunters and warriors, a strange power dynamic arises between them. For the first time Aloy meets someone at her level, someone who can stand up to her.
Seyka including Aloy in her community helps her out of her "lone wolf" lifestyle.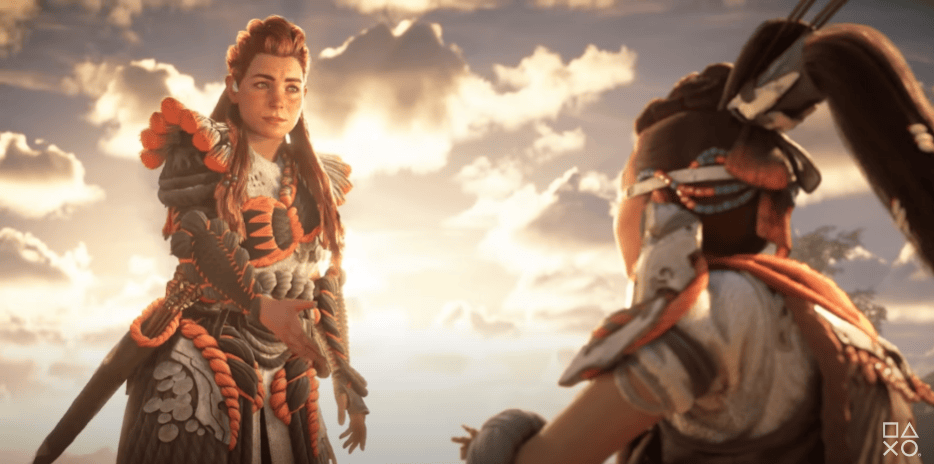 The greatest motivation that drives Seyka to act: love. Love for her family, her people, and her land as a whole. Through her, on this journey, we will truly understand what it means to love.
Ben McCaw's Thought
We know that the DLC story is a direct continuation of Forbidden West. In this adventure, our Aloy will meet new friends and she will have to unravel new mysteries.
"When we were auditioning and I saw Kylie, it was pretty awesome because what really drew me to her was she got mad.It was in that spark of anger that we knew it was going to work. This character is a good fighter. She's really indipendent. She's someone who' does's doing things her own way. But we also needed vulnerability and emotional intensity. An Kylie really brought both sides to that equation."
The key to making something new in the franchise captivating is therefore contained in the new mysteries that Aloy will have to unveil and above all in her personal growth path.
Horizon Forbidden West: Burning Shores will be a journey to discover Aloy and how the world intertwines with her figure, also thanks to the help of her companions.
We are ready to start this magical adventure with Aloy and Seyka and you?
Stay updated with us on Horizon Forbidden West: Burning Shores. Good game everyone!