A captivating blend of Metroidvania and Soulslike with a refined style, a healthy dose of action, and an impressive art direction.
Biomorph is Lucid Dreams Studio's new and second video game, which will be released in 2023 for the Nintendo Switch and PC (via Steam). I've been following this project for a few weeks now, and it's impressed me not only for its artistic and aesthetic components, but also for the game concept the developers are working on.
It's a hand-drawn 2D Action RPG that combines deep exploratory immersion in the game world with stimulating gameplay that lets players completely customize the protagonist.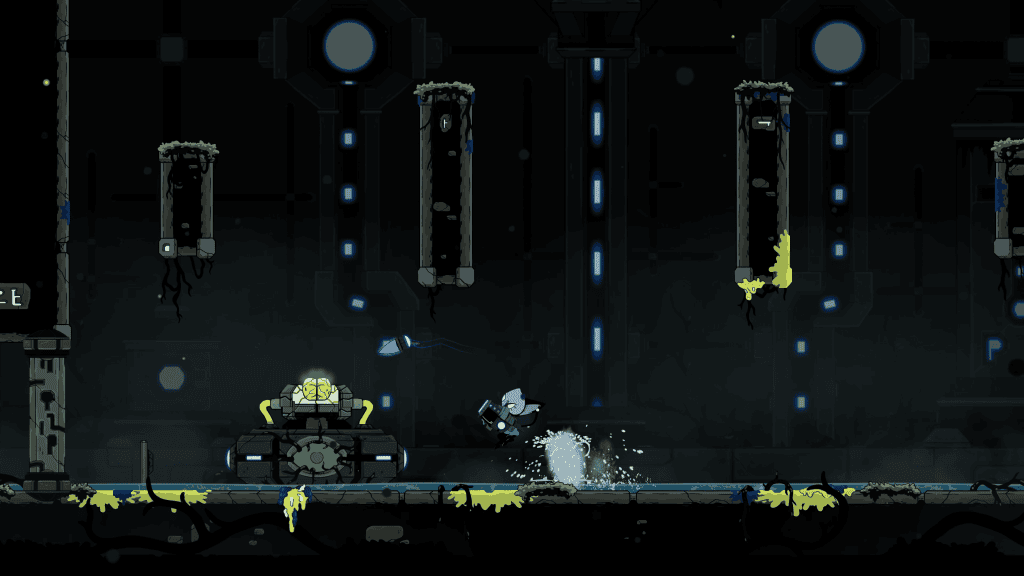 Consider yourself in a state of limbo that combines elements of Hollow Knight's dark and insidious world with the serenity and clarity of a character like Kirby. That's exactly how Lucid Dreams Studio describes Biomorph! Would you ever consider the possibility of two such parallel worlds meeting? Well, I do!
The teaser trailer immediately demonstrated the development team's great artistic and creative potential, briefly focusing on the protagonist's aesthetic rendering while also revealing for the first time what his incredible power will be.
Barely a month after the first announcement, the developers have released a new longer and more in-depth announcement trailer aimed at showcasing the game world's composition and some interesting sections of gameplay, in addition to the cinematics that were already appreciated in the first trailer.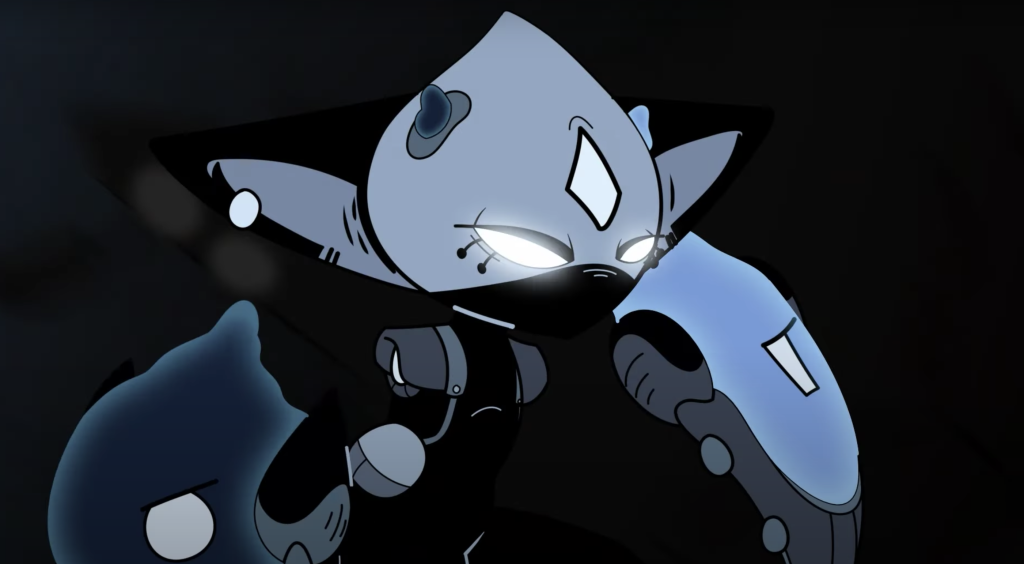 Today, I'm here to answer some of your questions, doubts, and curiosities, but most importantly, to help you understand what to expect from Biomorph in 2023. In short, I will provide you with a comprehensive overview that includes all of the pertinent information that Lucid Dreams Studio has shared about their new project.
Metroidvania or Soulslike?
In today's world, how difficult do you think it is to distinguish between hundreds of different art forms and reinvent yourself in a world as vast as that of video games?
Lucid Dreams Studio is looking for an interesting and innovative interpretation key for Biomorph, with a focus on an elegant hand-drawn 2D aesthetic and gameplay that combines the fascinating interactive world of Metroidvania with the solid and challenging combat system characteristic of Soulslike.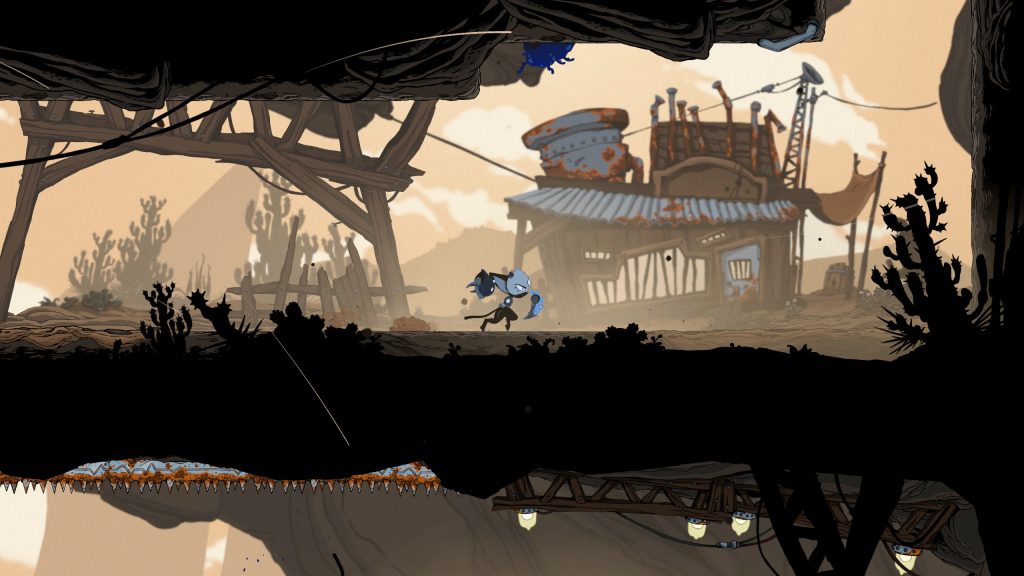 So, in a perilous and seemingly collapsing world, players will need to explore up to 16 non-linear and interconnected areas to discover the secrets of the environments, fight local enemies, obtain power-ups for the protagonist, and interact with various NPCs. Each of our interactions with the environment will be crucial, such as visiting Blightmoor on a regular basis to converse with its citizens, learn about the city's origins, and rebuild and customize it as we see fit.
Overall, the combat system appears to be a challenging, addictive, and downright entertaining experience! Players will be able to build their own arsenal of melee and ranged weapons (each with its own skill tree) to deal with any situation or difficulty. It will be up to us to devise winning combinations, customize our build, and combine our skills in order to put an unstoppable war machine to the test.
But wait, there's more! How often have you wished you could clone your worst enemy's abilities to use against other creatures? With Biomorph, your long-held dream has finally come true! You can take control of enemies by killing them and assuming their form, and then use their abilities to fight and explore previously inaccessible areas.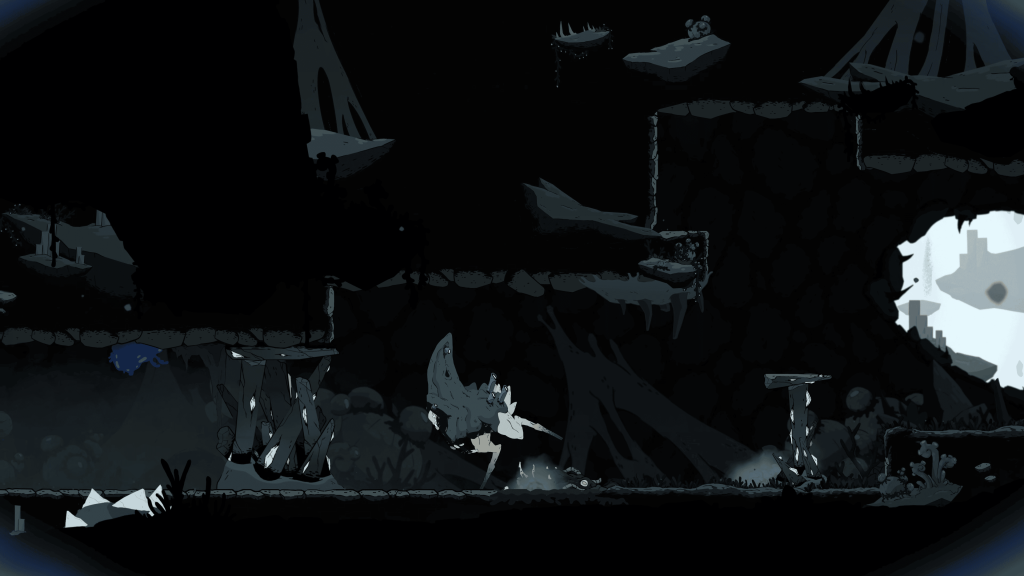 "That's cool; I can use this skill against all kinds of enemies". Unfortunately, this is not the case.
Only some of our enemies' forms will be under our control. Only the most vulnerable creatures will be affected by our power, not the most powerful enemies or bosses. However, I believe that this novelty is a fascinating ploy for combat system development as well as an intriguing game design choice.
"With great power comes great responsibility"
A brave, impetuous, and heartless creature. Even without knowing anything about the protagonist of Biomorph's origins or personality, this is one of many ways I could describe him (or her). As a result, I'll limit my thoughts to her aesthetic rendering and her powerful shapeshifting ability, as these are the two aspects of this character that have most impressed me thus far.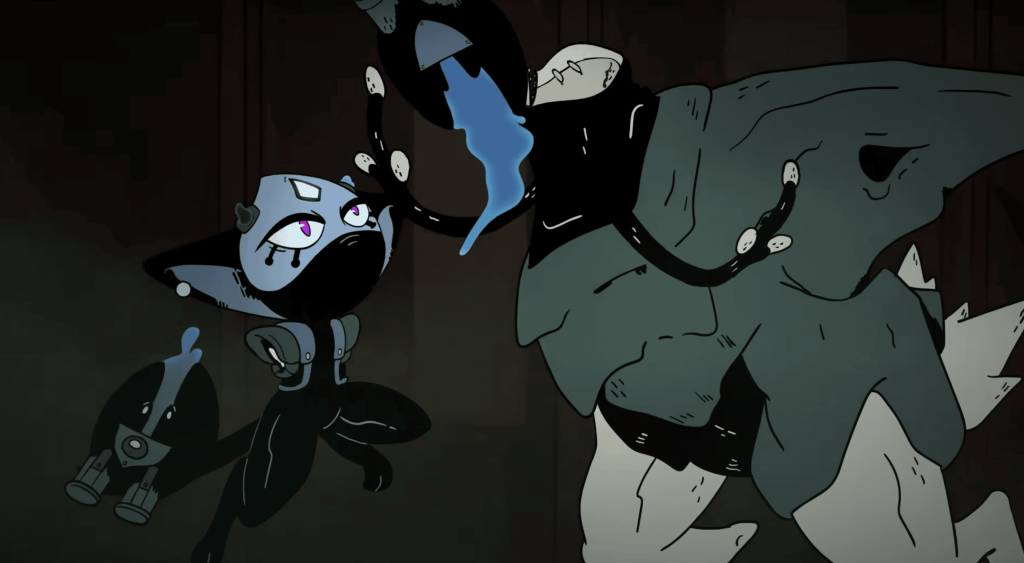 Hence, with the face hidden behind a thick black mask and outfitted with infernal weapons, our hero reveals almost nothing of her external appearance, making it nearly impossible for us to discern her mood or emotions. We can assume that she conceals her appearance to conceal her weaknesses or to conceal an important war wound. The only thing we can be certain of is her in-depth knowledge of the game world and extensive military experience.
The aesthetic rendering of the protagonist and enemies reminds me of my childhood, when I would spend entire afternoons watching Cartoon Network. The influence of this intriguing "cartoon" style can be seen not only in the protagonists of Biomorph's world, but also in the evolution of the project's artistic direction.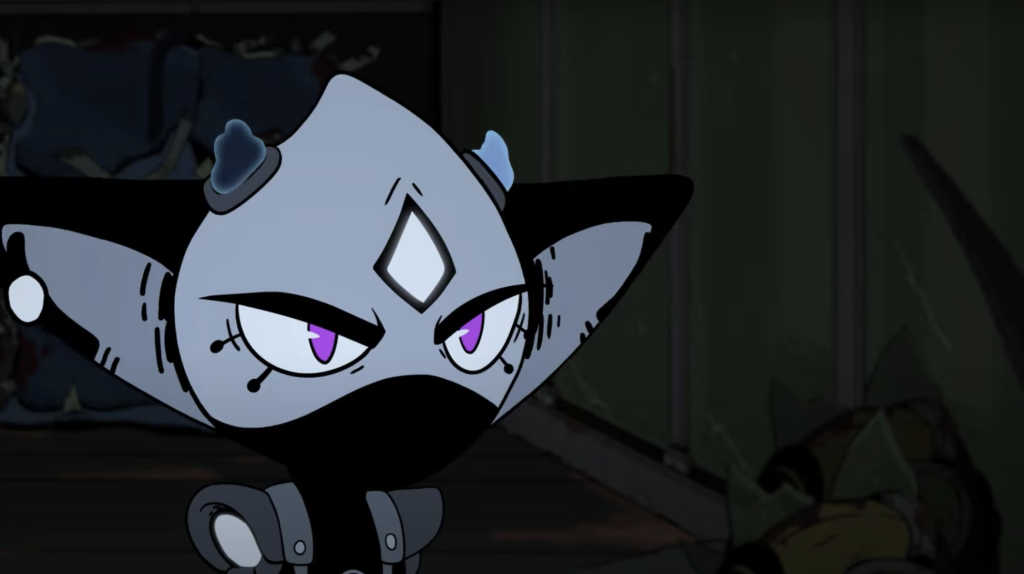 The symbol imprinted on the protagonist's forehead, as well as her purple eyes, piqued my interest. You probably think I'm crazy, but when I saw these two details, I immediately thought of Raven from Titans. Is this making me think of a female lead, or am I just going crazy?
Allow me to daydream for a moment! And what if Lucid Dreams Studio was partly inspired by Raven's character design when creating some aspects of Biomorph's protagonist? Obviously, I have no evidence to date to back up my thesis, and there are significant differences between these two characters.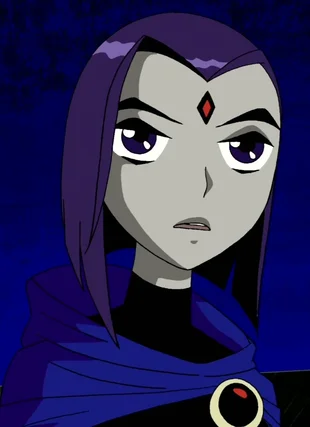 Let's move on to the second thing that stood out to me about the trailers. The developers recently answered three of the most frequently asked questions about their new video game. One of these is about the protagonist's Biomorph ability, which allows us to scan the enemy we just killed in order to analyze him, steal his shape, and learn his abilities.
The trailers show our hero dissecting a monster's corpse. After scanning, the protagonist uses her abilities to transform into a strange entity and enter the host body to take control of it.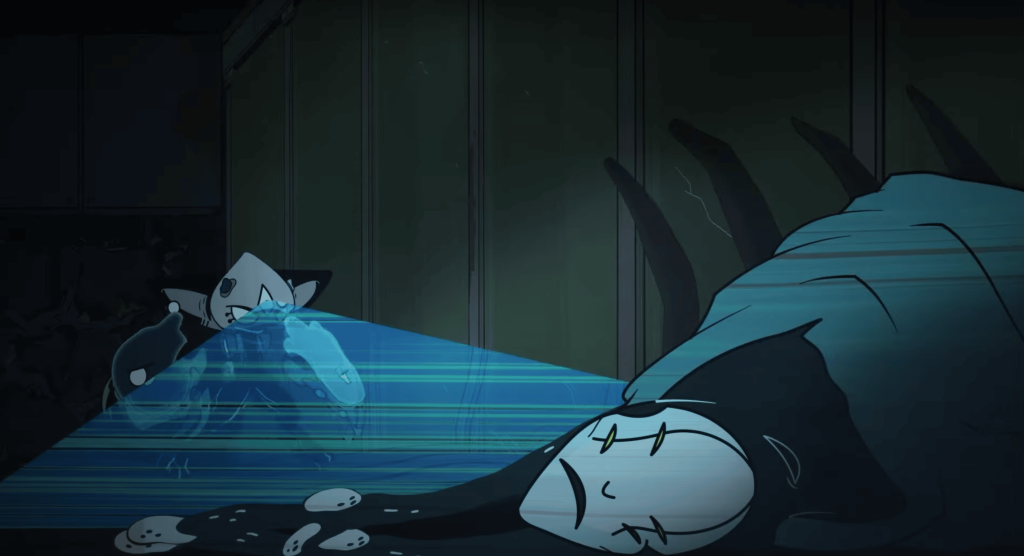 Once we have assumed the appearance of the enemy, we will be able to move freely throughout the game world, return to inaccessible areas, and solve various environmental puzzles. Do you want to know where Lucid Dreams Studio got the idea for this power? I'll save you time by revealing that the developers drew inspiration for the protagonist's abilities from Kirby and Mario Odyssey. The goal was to introduce a completely new mechanic that would enhance the experience and make it more memorable.
Some information about Lucid Dreams Studio
I couldn't possibly overlook some useful information about the developers! And, in this regard, why not start by tracing their history?
Maxime Gregoire and Francis Lapierre founded Lucid Dreams Studio in January 2017 in Sherbrooke, Canada. The two (industry veterans) shared a strong passion for video games and hoped to establish a studio where they could work. The team is now made up of many young, ambitious, and promising developers.
The developers' love of 2D video games has never been hidden, and one of the most important common goals of Lucid Dreams Studio is to create unforgettable experiences in bi-dimensional game universes.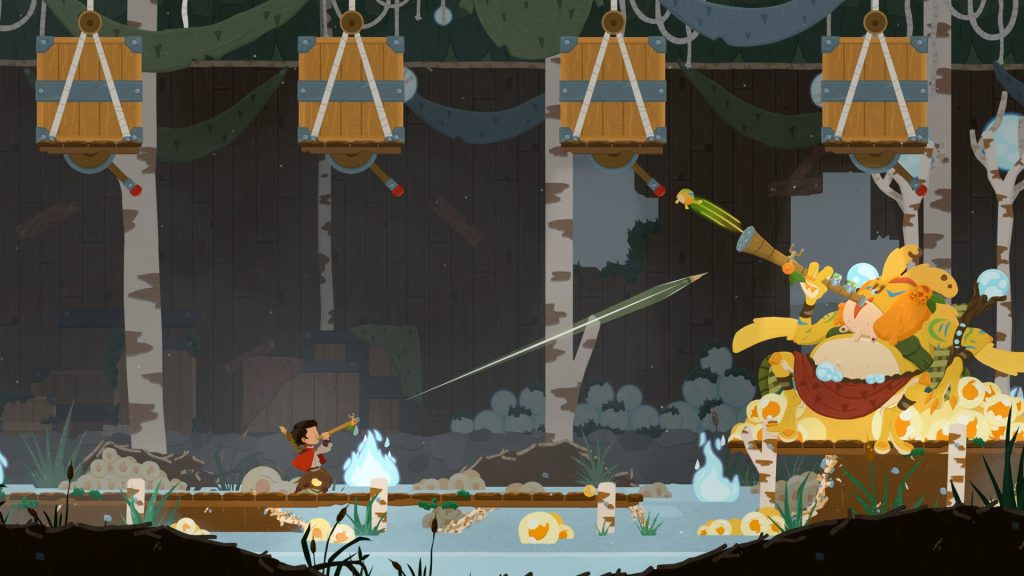 Legends of Ethernal, their first video game, is a prime example of how developers want to immerse themselves in the videogame world. The goal is to create a one-of-a-kind experience through an emotional story, an elegant and graceful aesthetic, and gameplay that is accessible to everyone.
Lucid Dreams Studio raises the bar even higher with the creation of Biomorph, with an aesthetically pleasing production and a solid and varied gameplay. The only thing that worries me is the combat system. Will this new project's combat, which is heavily influenced by the Soulslike genre, be accessible to all types of players?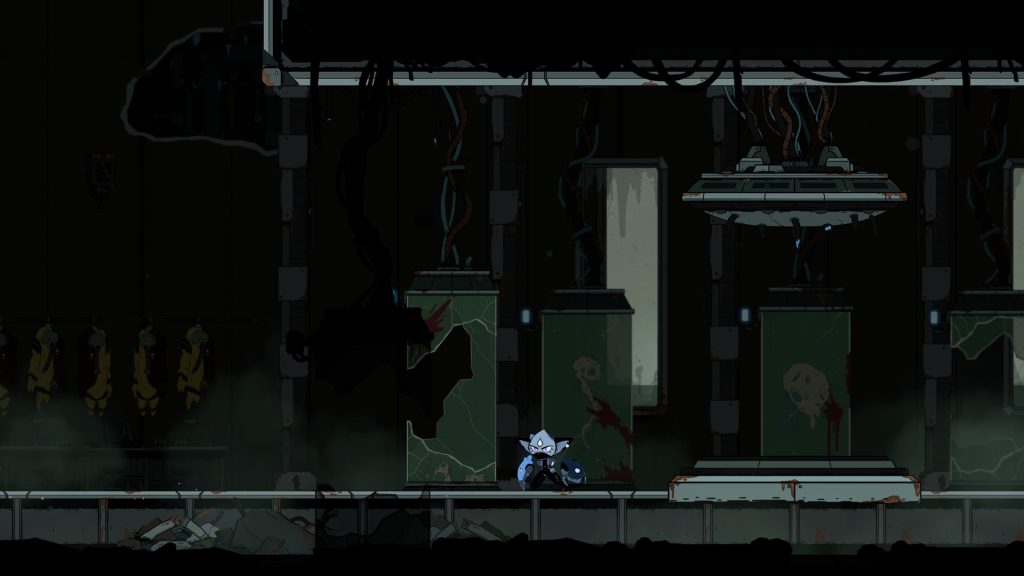 Personally, I have no concerns or reservations. I'm sure I'd enjoy engaging in Metroidvania-inspired exploration and combat that keeps me on edge and forces me to learn from my mistakes. And I believe Biomorph has what it takes to astound me!
Before moving on to the final thoughts, I believe it is necessary to include their Gamescom mini-video below. Check it out if you want to know how it went!
What we can expect for Biomorph in 2023?
Biomorph will be available for the Nintendo Switch and PC in 2023. There is no word yet on a PlayStation or Xbox version. However, because Legends of Ethernal was available on all platforms, I expect new updates for both of the aforementioned platforms in 2023.
Lucid Dreams Studio has not yet confirmed a release date for Biomorph, or whether it will be available in the first or second half of 2023. For the time being, all we can do is wait for more information, such as new game mechanics or intriguing lore details.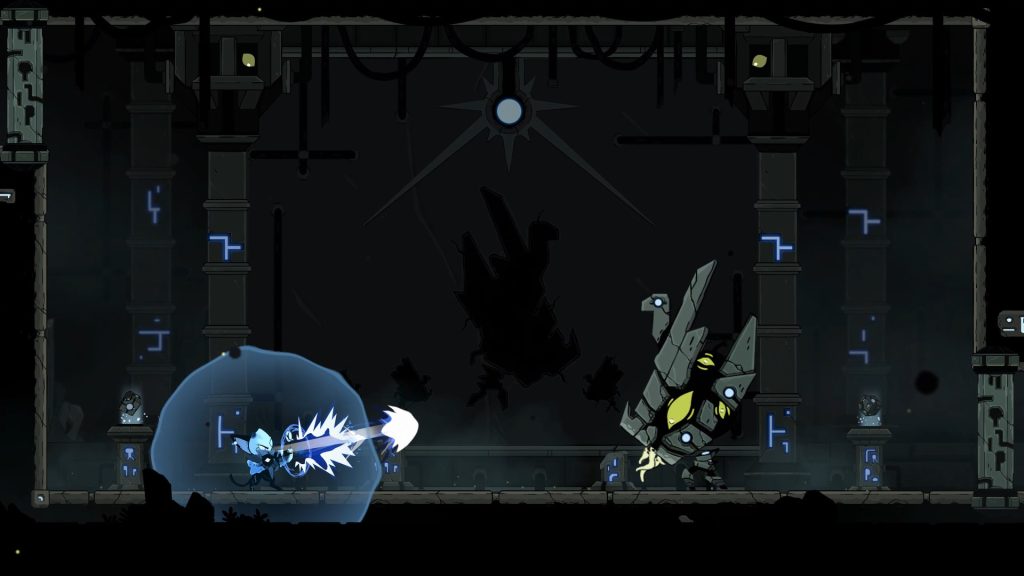 I hope that all of this information has helped you better understand this project. Naturally, I will continue to keep you up to date on the game by providing additional insights and news. See you soon!
"Dear Lucid Dreams Studio 
 You had my curiosity, but now you have my attention!"