On November 19th, as promised, ACE finally unveiled the highly-anticipated announcement: the official reveal of AIKODE's Demo. Let's delve into the details and specifics about when, how, and where you'll be able to play it.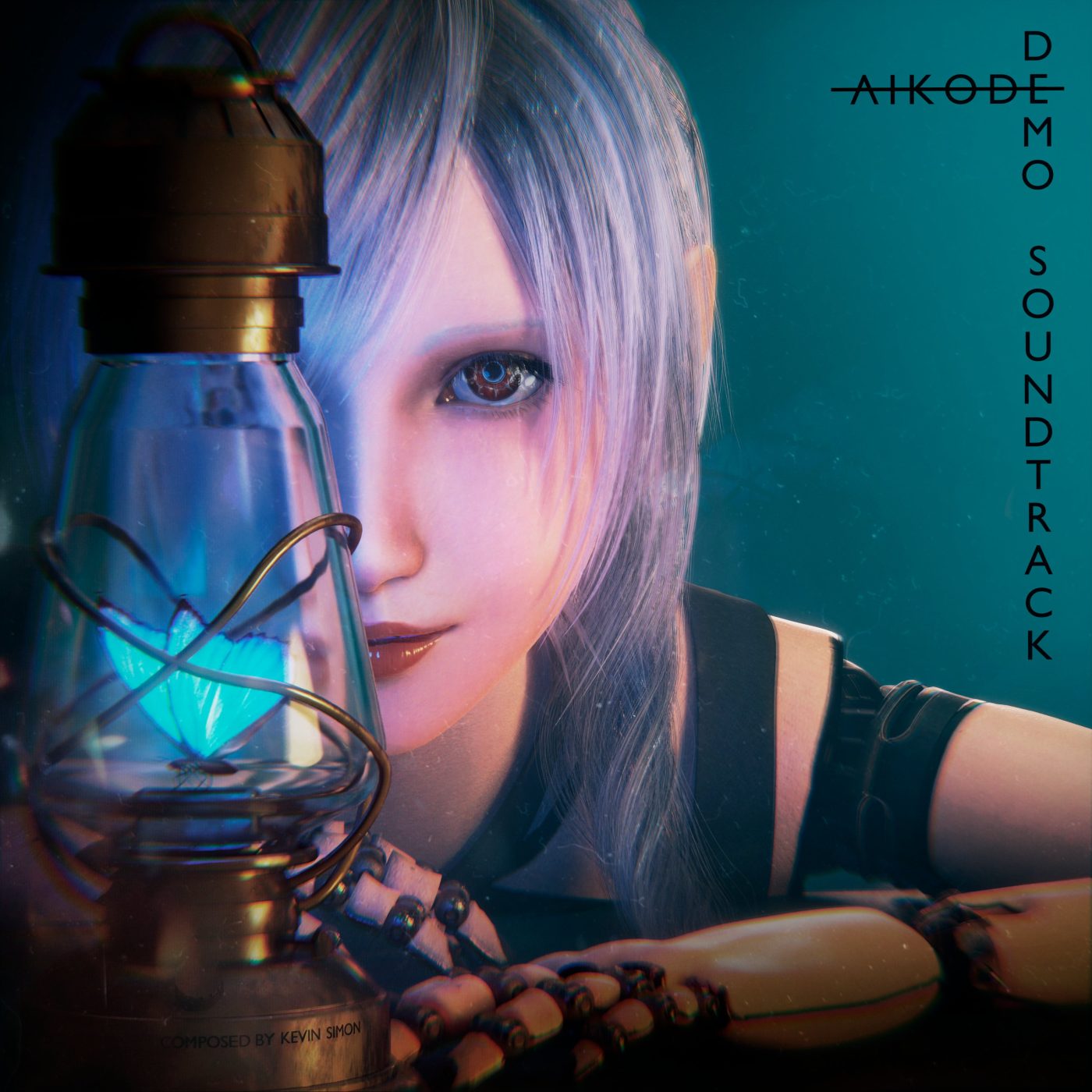 After days filled with anticipation, anxiety, hope, and expectations, ACE, the solo developer behind AIKODE has unveiled the truth. The long-awaited major announcement, expected on 19/11, has finally come to light. And it's none other than the announcement that many loyal followers of the game were expecting: the arrival of AIKODE's demo.
But wait just a moment… Before we proceed, do you know what AIKODE is? It's a fascinating Action RPG Hack and Slash with a prominently featured life simulation component, coming soon on PC, PlayStation 5, and Xbox Series X/S. For all the details, we suggest checking out our main coverage dedicated to the title before moving forward; trust us, reading the main article is an essential step to fully understand what we'll be discussing in this news.
Now, for everyone else who already knows the game… Are you curious to find out all the details about the demo, including how to access it? Follow us, and we'll explain everything in detail.
The enigmatic and peculiar announcement of the demo and yet another little surprise…
Revealed through a dedicated post on AIKODE's X account, the announcement of the demo followed a series of cryptic posts. Each of them, clearly linked to the others, featured a keyword along with the number ACE used for the countdown, reaching, with the final post, the number "0" on 19/11.
Appearing as a simple countdown strategy to introduce the demo, it carries within it hidden meanings and inherent symbolism. This sequence is composed of the following words:
Reality
Why Wake Up
Slave
Home
AI
All keywords that we've come across consistently on AIKODE (the same "Chain" is a particularly important element in the game), which, as ACE explains, unveil the phrase: "This REALITY is unfair, WHY WAKE UP feeling like her SLAVE? This box is her HOME, and you are her AI", along with 4 binary codes guiding us to the word "DEMO."
And that's not all. On X, ACE and Kevin Simon have also revealed the release of 8 musical compositions, which will constitute the soundtrack of the AIKODE demo. The tracks, composed by Kevin Simon, are available for listening on Spotify at this link.
How do you access the AIKODE demo? And on which platforms will it be available?
As ACE himself announced, the demo will be available, for the time being, exclusively to patrons of the 3rd Tier on Patreon and above, and it can only be played on PC. The demo in question is an upgraded version of the demo showcased at events, which will be consistently updated by the developer with continuous updates.
To access the demo's content, it will be necessary to sign a digital legal contract that, even though it is "private," allows videos and images of the demo to be publicly shared. As clarified by ACE, this contract will serve as a simple measure to protect the game's copyright, an additional layer of security for the demo files, and another way to support the game's development. The demo will later be shared on AIKODE's YouTube channel.
When will access to the demo be possible? Here's what ACE tells us about it: "Access will be individually reviewed, and once everything is verified, I'll send you an executable file of the demo! The order of access will be based on the support you've given on Patreon, but I'll strive to provide access to everyone between today and tomorrow."
Of course, for those who prefer not to sign the contract or have any kind of constraints, as clarified by the developer, there will also be an open demo of AIKODE in the future. This demo will be publicly available on Steam in its final version, with all the necessary updates and improvements.
As for owners of PlayStation 5 and Xbox Series X/S, unfortunately, there is still no news on this matter, but we trust ACE that as we approach the launch of AIKODE and the developer establishes a partnership for the game's release, there may be updates.
The System Requirements to play the PC version
Before we conclude, let's take a swift look at the system requirements, both minimum and recommended, that you'll need to know to play AIKODE on PC.
Minimum Requirements
Recommended Requirements
OS:
Windows 10 64-Bit
Windows 10 64-Bit
Processor:
Inte Core i5-2500
AMD FX-6100
Intel Core i7-3770
AMD Ryzen 3 3100
Memory:
8GB
12GB
Graphics:
Nvidia GTX 760/GTX 1050
Radeon R9 280
Nvidia GTX 1080
Radeon RX 5700
DirectX:
Version 12
Version 11
Storage:
20GB
20GB
Additional Notes:
Minimum system requirements are yet to be known
Recommended system requirements are yet to be known
While awaiting news about the demo's public release on Steam, we suggest keeping an eye on our updates for the latest information on AIKODE. For those interested in AIKODE's Patreon, you can find the link here to explore the different subscription plans offered by ACE.
Don't forget to also follow AIKODE on X to stay updated on the developer's development journey and to uncover all the upcoming major announcements.
That's all for today. Talk to you soon.