Our interview with Yuri Chervonyi: the creator and developer of Adventure Light.
Adventure Light is the new and ambitious project created by Yuri Chervonyi. It's an atmospheric puzzle side-scrolling game in which the environment is of primary importance.
A very interesting video game, particularly for the ideas behind the concept, which aims to provide an immersive and high-impact experience, constantly teasing players through clever color use and the creation of dark and fascinating atmospheres.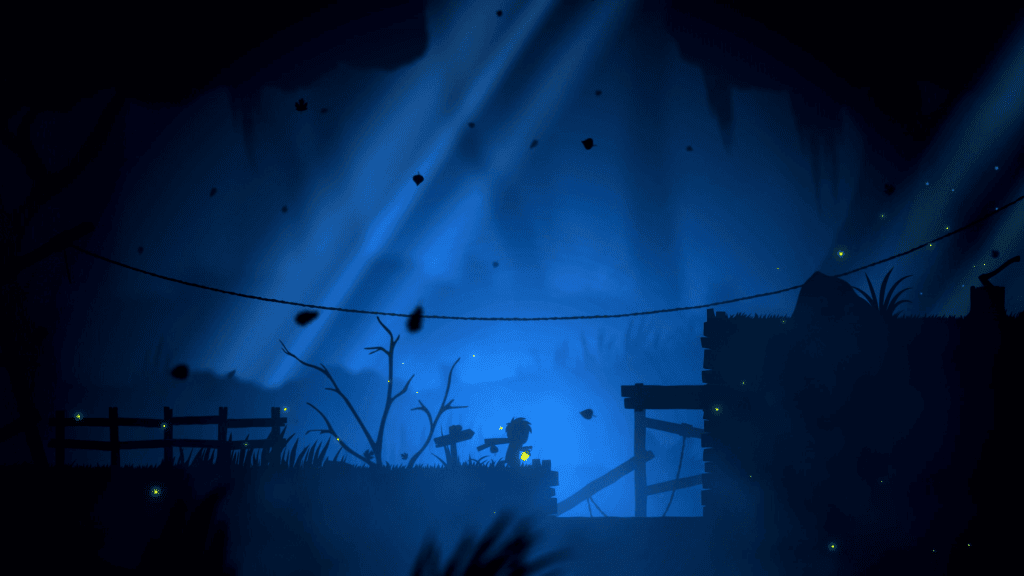 An unusual adventure in which players assume the role of a young boy trapped in a cold and hostile forest with only a powerful magic lantern as his only means of survival.
Adventure Light will be released for PC on February 1, 2023. Furthermore, the project's Kickstarter Campaign is still active. There is still time to help Yuri or this project. There's still time to help the development process or simply support Yuri!
A completely free demo of the game is also available on Steam for those who are interested. If I were you, I would give it a shot!
But now no more talk, here's what I have to offer you today. The interview with developer Yuri Chervonyi, whom I thank for his availability, to learn more about the main features of his new project and to satisfy my insatiable curiosity. Enjoy the reading!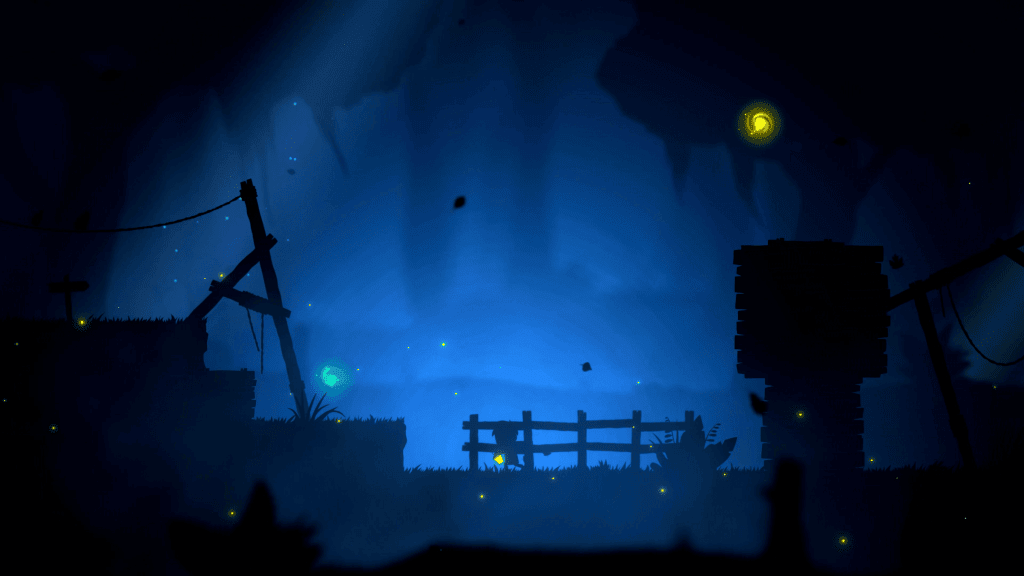 Francesco:
To begin, I'd like to learn more about your artistic background. How did you get started as a developer, and what were the key steps that led you to creating Adventure Light today?
Yuri Chervonyi:
Well, I believe my career as a game developer began with mobile games. Rather than a game engine, I created my first mobile game with Android Studio, the integrated development environment (IDE) for Android applications. After creating a few small games and applications, I came across the Unity engine. Before deciding to make my first PC game, I created three more mobile games.
I saw a simple vector illustrator with a boy and a lantern just before starting work on the game. The illustrator's signature style was drawn in a silhouette style. I devised the idea of being able to use this style despite having no artistic background. I'm a full-fledged techie with a software development degree, and I've never drawn anything like this before.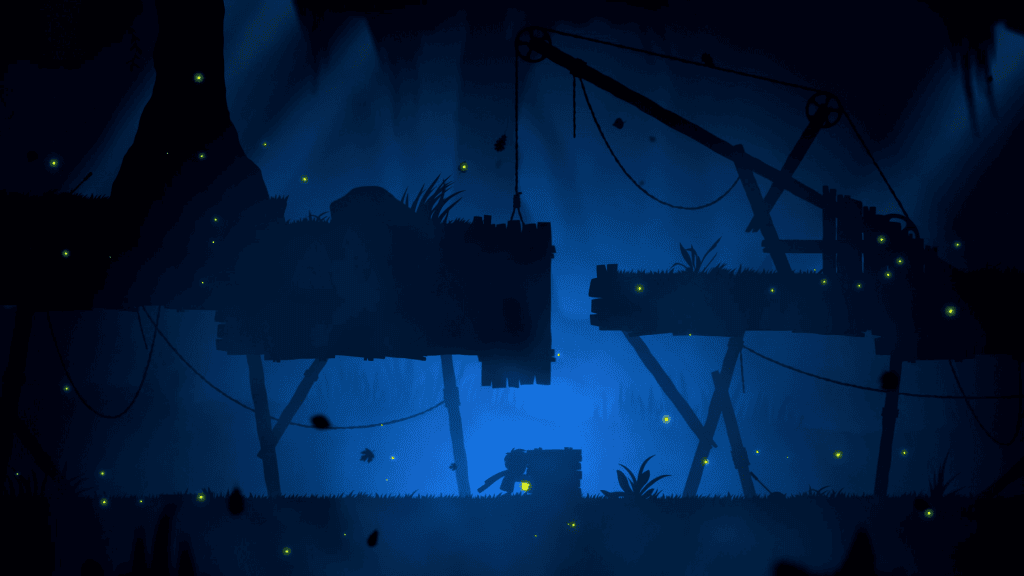 But I was intrigued by game development and decided to give it a shot. That is significant because many people see my game and assume I'm attempting to create another Limbo duplicate. I chose a silhouette design for my first game not because of the success of Limbo, but because of my lack of artistic experience.
Francesco:
Would you mind telling us about the ideas that inspired you to create the concept for your project? Is there a strange or amusing story behind the creation of Adventure Light?
Yuri Chervonyi:
As a junior game developer, I chose a 2D platformer as my first game, so the silhouette design came in handy as an engineer with no drawing experience. I wasn't sure how the game should look at the start of development. That's why my first prototype looked nothing like the game's current design. The only thing I keep is the idea of the boy with the lantern.
Francesco:
To be honest, the evocative setting and engaging atmospheres, as well as a mysterious narrative component, were the first things that drew me in to your project. But what drives the protagonist to venture alone into a dark land armed only with a lantern? How significant do you believe the narrative sector will be in the game?
Yuri Chervonyi:
Back in the early months of game development, the plot was as follows: the boy with the lantern enters the dark wood in search of a legendary settlement. As I worked on my first prototype in the dark wood, I realized I needed to incorporate more interesting mechanics. But I really like the ambiance and the feeling of being alone waking up in the dark forest, so I kept that idea and changed the game genre to puzzles.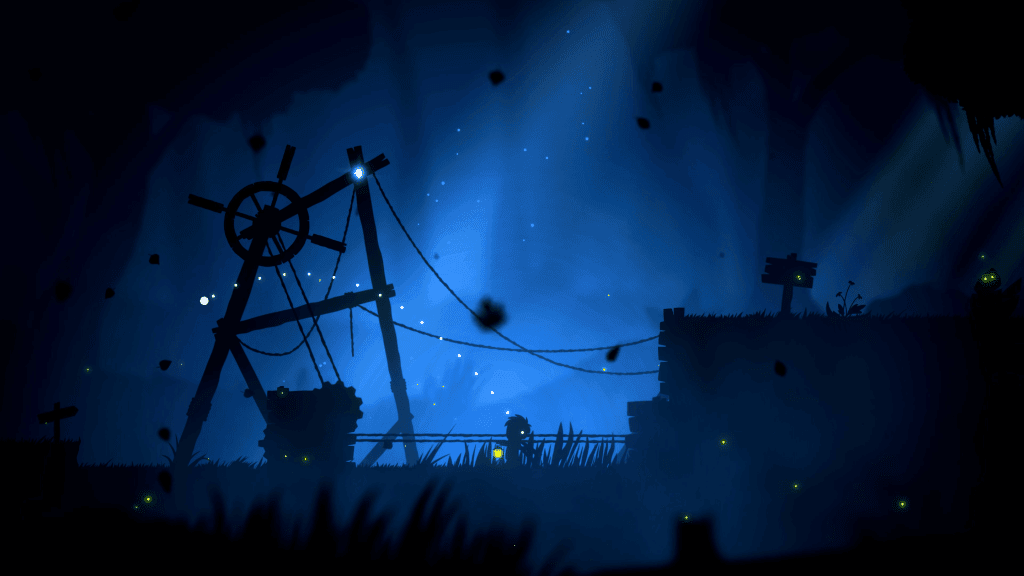 I've been working on the game for quite some time. The narrative for this game was not planned because I was concentrating on the puzzles. Now, I can say that I'd like to have a storyline in the game, but that would take even more time. I've already been working on this game for two years, and I'd like to keep it as small as possible.
Francesco:
Despite the fact that you have already answered us, did Limbo inspire the creation of environments and artistic design in any way? Or have other projects had a greater impact on the development of your game?
Yuri Chervonyi:
As previously stated, rather than the success of Limbo, I chose a silhouette design for my first game due to my lack of artistic experience. Even though I enjoy Limbo, but it was not the game that had the greatest influence on The Adventure Light. To be honest, Hollow Knight has had the most impact on me and my project.
Francesco:
The gameplay is engaging and evocative, with a wide range of platforming stages and intricate puzzles. Would you like to tell us about its main features?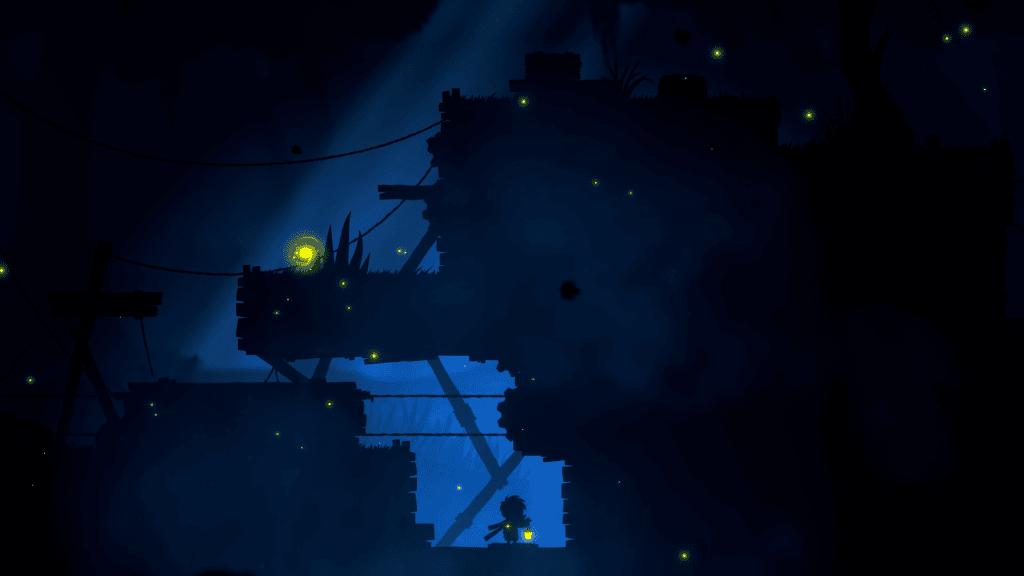 Yuri Chervonyi:
Well, one of my favorite genres is puzzles. That's why I was so interested in creating it. In fact, the combination of puzzles and the dark forest's solid ambiance makes the player feel more immersed in the game world. As a result, the majority of players are completely immersed in the puzzle-solving process.
Francesco:
One of Adventure Light's most intriguing aspects is the mechanics of teleportation. How did you get the idea to structure it within the game?
Yuri Chervonyi:
Oh yes! This game mechanic was the final 'piece' I needed to finish the game. When I was testing my demo one day, I thought to myself, "It would be cool to be able to go back to that lever later." This is the origin of the teleportation function.That's how I came up with the concept of the useful lantern, which the player can use as a personal teleportation.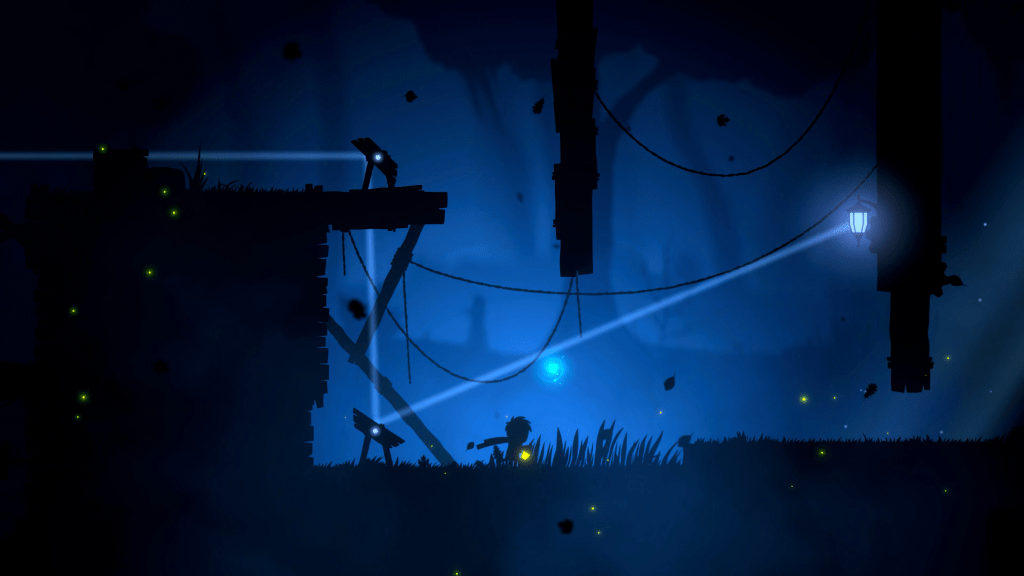 It's a simple and enjoyable mechanic for a game of this type. I was overjoyed that I had something unique for my game. Then I tried to expand on that concept by adding two more teleportation features. There were static two-way teleportations (similar to the Portal game) and a throwable magic gem that the player could use to travel to distant locations.
Francesco:
Is the lantern that the protagonist always carries just a tool to keep the darkness at bay, or does it have some symbolic meaning that relates to the protagonist's history or past?
Yuri Chervonyi:
Yes, because the lantern is the only source of light in this dark forest, it is the most important thing for the boy. The player may experience the same sensation. The lantern may be as important as the main character in some ways.
I had some symbolic meaning for the lantern in previous game versions, but since there will be no story, I decided to make this lantern just a tool in the player's hand. However, the player can create his own backstory in some ways.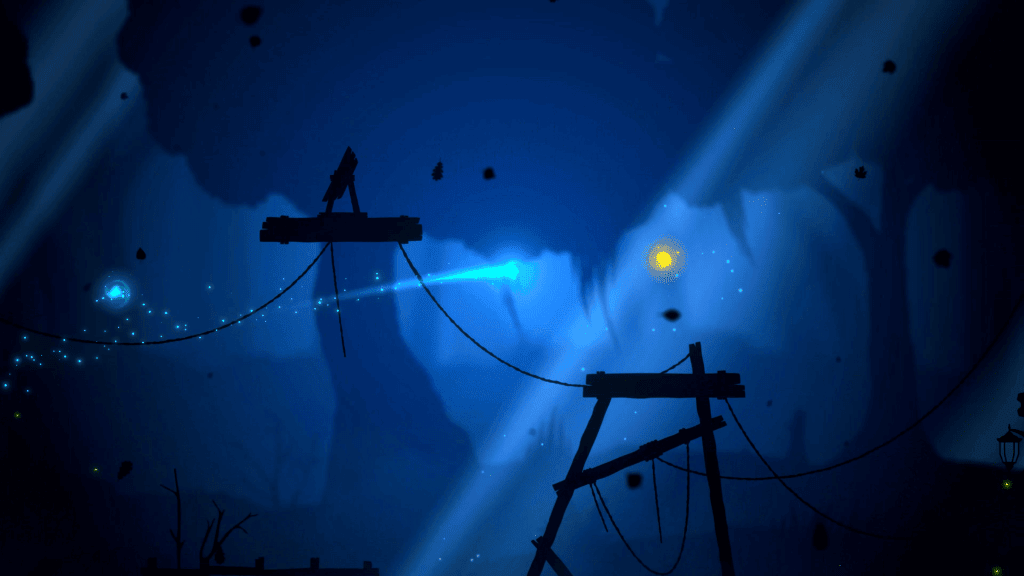 Francesco:
What kind of soundtrack are you trying to create with such a suggestive and melancholy game atmosphere? How are you approaching the sound sector, and how important is music in video games to you?
Yuri Chervonyi:
Every game relies heavily on music. You can say the same thing if you try to play your favorite game at 0% volume. That would be an entirely different experience. Music also plays an important role in The Adventure Light. I wanted to create a mood that was both dark and cheerful. In order to accomplish this, I enlisted the assistance of a talented music composer (CloseWave) to incorporate this feature into the game.
Francesco:
Adventure Light will be released on February 1, 2023. Do you have any plans for after the Kickstarter Campaign ends?
Yuri Chervonyi:
I don't think the campaign will be successful, so I won't be able to include everything I want to see in the game. In fact, I'll have to keep it smaller than I planned and try to complete everything by February 1st. I sincerely hope the game will be ready by then.
Francesco:
The Adventure Light already has a playable demo available on Steam. What kind of feedback have you received from players? Are you pleased with their ratings?
Yuri Chervonyi:
Aside from the usual issues like gameplay bugs, I was pleased to learn that the demo was well received. This is the most important consideration for me.
Francesco:
Is your game going to be available on all consoles at launch, or will you only focus on PC optimization?
Yuri Chervonyi:
Since Adventure Light is my first commercial project, I'd like to keep it small, so other platforms will not be supported.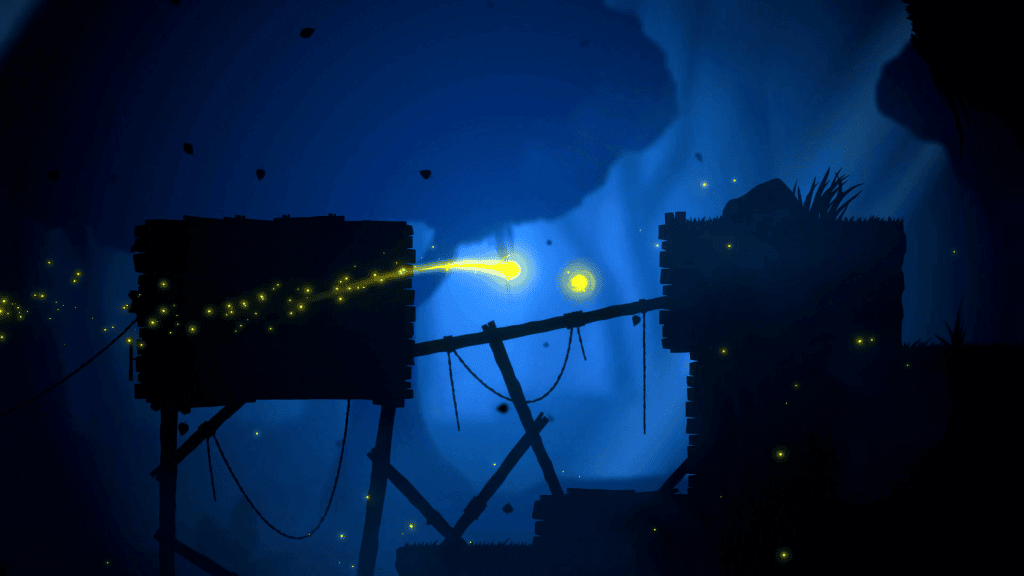 A lantern in the dark
Even today, we've made it to the end credits. I am grateful to Yuri for his availability and for answering all of my questions about this fascinating project.
Personally, I can't wait to discover the remaining facets of Adventure Light and equip myself with the magic lantern to venture into the dark forest, discover secret passages, and reveal all the mysteries hidden in the darkness.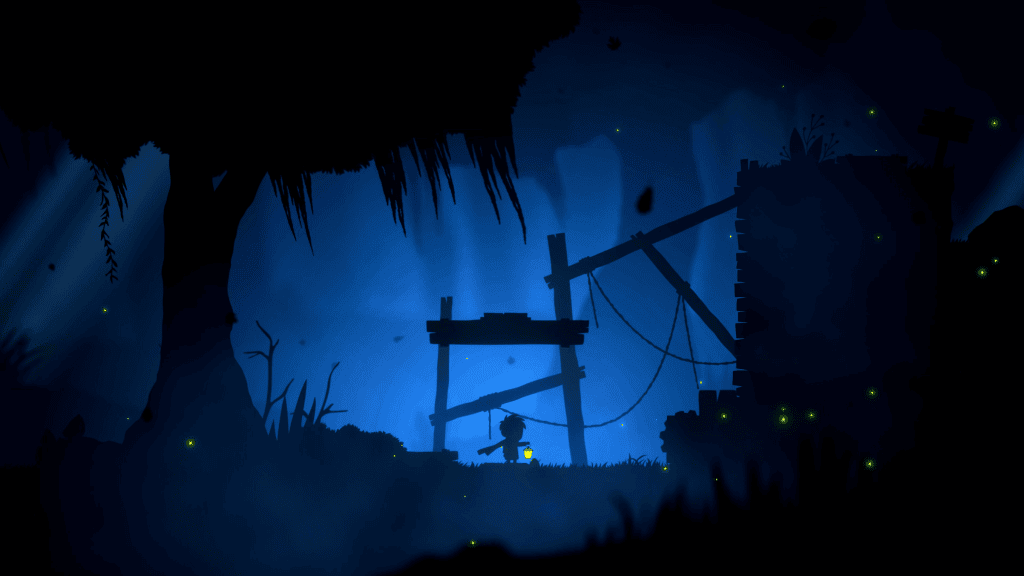 If you haven't already, I recommend playing the demo or, if you're really into this project, checking out the Kickstarter Campaign and possibly supporting it. There are only a few days left!
Thank you for reading, and I hope you enjoyed the interview; see you soon!
Useful links:
The Adventure Light (Twitter)